November has come and that means the slow season has as well. Which is good for you, because that means I have openings! Here's a few recent designs I'd love to do.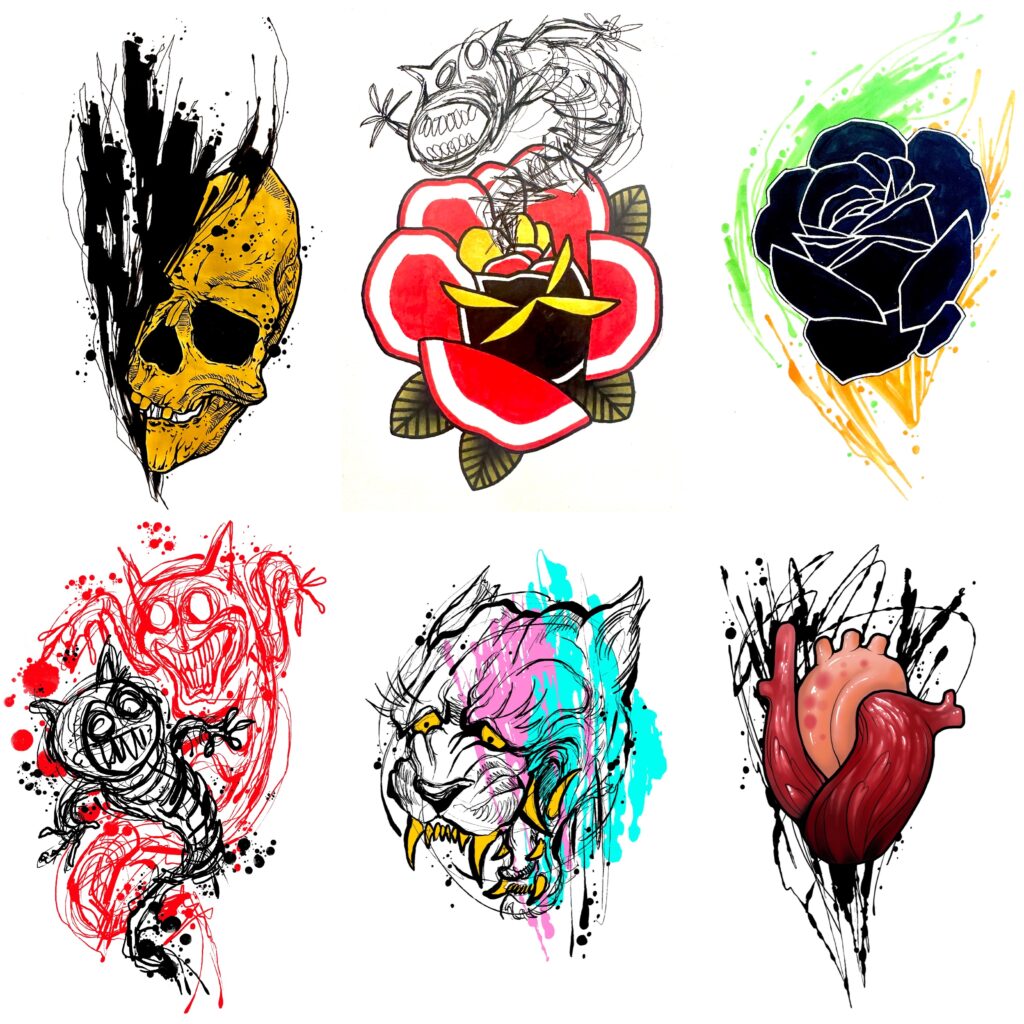 Obviously I'm open to whatever ideas you may have, but you'd be extra cool to get something in this style, and I'll be extra kind with pricing.

If you're not feeling that, email me anyway! I'm always down to tattoo just about anything. I always say that this is a customer service industry, and my job is to give you the tattoo you want. Doing my own designs is just bonus.

If I don't hear from you in November, enjoy your thanksgiving, if you celebrate, and we'll catch up in December!