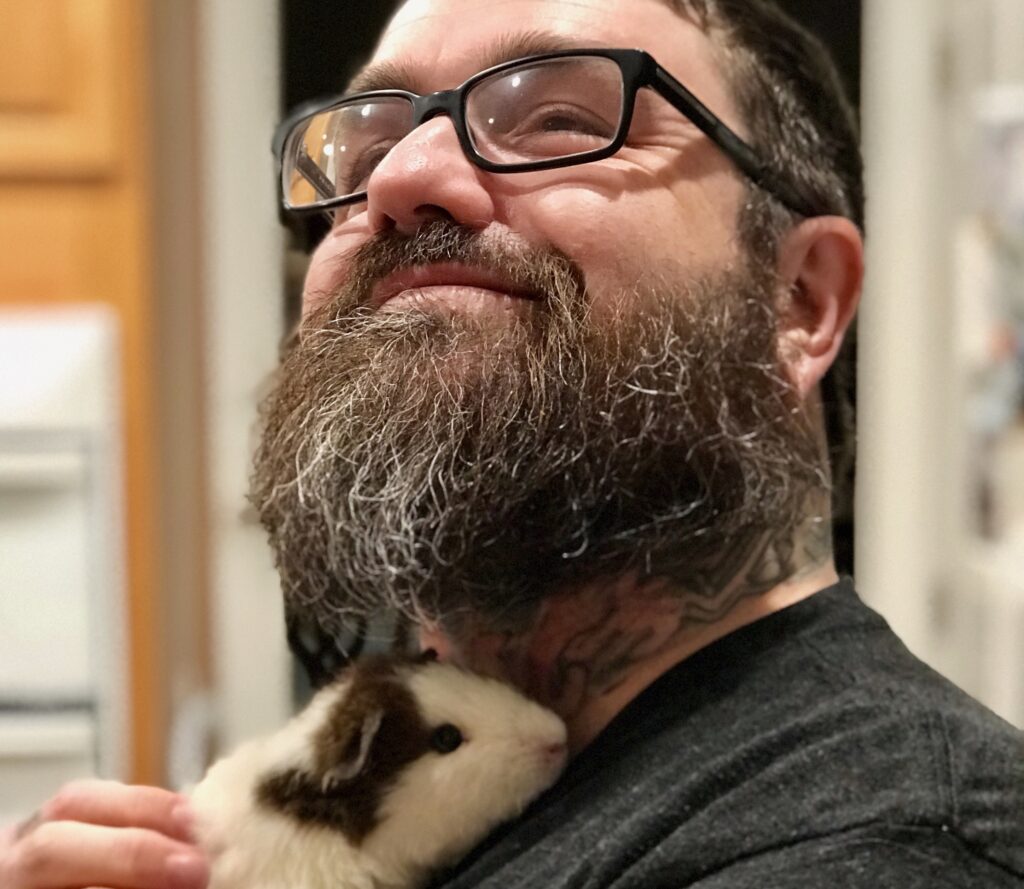 The art
My work seeks to bridge gaps between structure and chaos, sense and nonsense. I explore the dichotomy of purpose and pointlessness while also exploring he dichotomy of humor and horror. Basically, I'm a cut out bin.

These ideas present in various forms and mediums, and often in several at once. I bounce between and blend illustration, abstract, collage, and hand lettering, along with whatever else has caught my attention at the time. Hard geometric lines juxtapose swooping paint strokes. Crisp illustration sits on washed and splattered backdrops. Somewhere in the distance, a pancake box.

I believe art is a side effect of existing. The world is pointless chaos, and art is how we make sense of it all, or at least learn to laugh about it. My styles vary so greatly because the scope of human emotion does the same. How can I stay in one lane when there's so many to choose from? I don't get caught up in the meaning of what I make, because that would be a bustling ego at work. How can I create something meaningful in a world that is not?
Instead, my goal is to create aesthetically pleasing pieces to help myself and hopefully others have moments of peace. If I can make someone else happy through my art, then I'm a success. The rest is pomp and circumstance.

The person
I'm a recovering alcoholic, clean from drugs and alcohol since March 11, 2015. Father of five, husband to one because more is illegal, and frankly, one is enough. Diagnosed bipolar 2, anxiety disorder, panic disorder, and ADD to boot. There's a pharmacy on my bathroom counter.
Since finding sobriety, I've found things like goals and ambition, and work diligently finding ways and methods to achievement. I consider myself a student of human nature, and freely share the information I learn and experience in the hopes that it will help others the way it has helped me.
To positively impact or change the life of another is the only thing of meaning anyone can do.