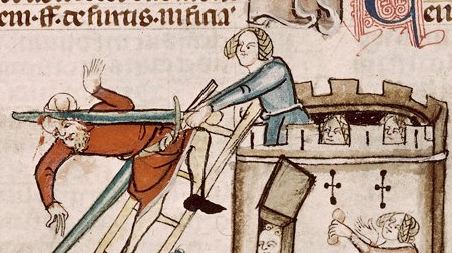 The sounds ringing through my head are only echoes now. Echoes of something foreign. A role I played, in some fever dream. Warhorses on the ashes of enemies, crushing bones beneath hooves. Flayed alive in all the splendor of hell.
Even seeing days beyond that is a gift. I could at any time fall to the darkness in my head. It's not as if I was asleep at the wheel. To the contrary, I was vigilant. An always wakeful eye scanning the horizon for movement. And it's not as if monstrosities skulked behind rocks and trees, surprising me at the gates. No, it was as if the horizon itself shifted, until the landscape was unrecognizable.
I consumed insane amounts of personal development and self improvement material. Podcasts, audiobooks, YouTube videos. I went to seminars and conferences. Therapy. Took my medication. Yet it all was slowly devoured by a version of myself that I thought had left long ago, but in truth had only stepped aside and waited.
For two and a half years I descended into a type of purgatory, oblivious to its existence. To me, it was just one set of shitty situations after another, each one a perfectly reasonable excuse for the foulness of my mood and the general malaise stippled with random bouts of aimless hyper productivity. I abandoned hope in favor of the sober realism of fault and fracture.
I've experienced so many ups and downs in my life, but this was far more tangible. So tangible that it had to be real. I didn't see any red flags. If anything, I saw a white flag, telling me to give up on the fantasy of being more than what I had come from. And it was slow, and plodding. These thoughts and realizations crept on me over time, lending merit and authenticity to them. Stories need to be believable if they are to be believed.
Even in just the span of a few months, it seems distant and unreal. It's like I know that man, and I know that man is me, but I am not that man. Now the dust has settled, and reconstruction can begin. I feel like I did in 2018.
I caused a lot of damage. I hurt people, some in irreparable ways. Lines were drawn in friendships and professional relationships. I ran through money like Rick Ross.
This is all lost time and I'll never get it back. I lost myself. All I can hope is that in losing time, I've learned to scan the horizon not only for the monsters I know, but the subtle shifts that could herald a coming storm.