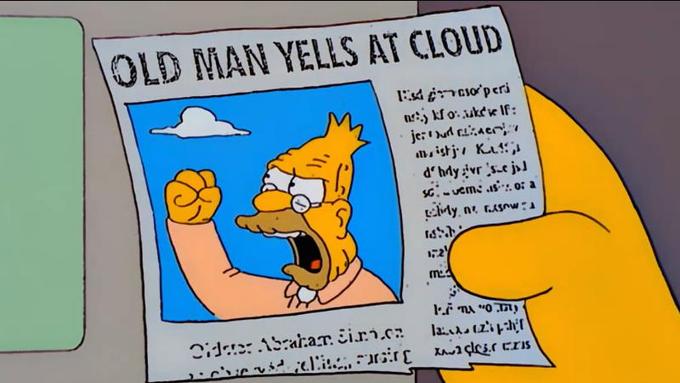 I'm going to ruffle so many feathers tonight. And bunch all the panties up. Why you ask? How? Because I'm pissed at tattooing again and I'm constantly begging to be at war with someone. So what is it I'm bitching about? Strap in and get ready for a ride, because I'm coming organized.
Ignorant style: what the fuck is this? It's like "let's ask 6 year olds to draw our flash and then tell everyone we're booked all year." Trick, please. You just can't draw. Just own it and wipe your tears with those $100 bills you son of a bitch. Yeah, I'm half jealous because my peers and I have been busting our asses for years on end learning and honing our drawing skills, only to have this bullshit not only steal thunder, but also steal clients by really making them think this garbage is cool. And I'm not saying there's no place for poorly drawn elements in tattooing, because we don't know what new ground someone may tread in the future. But I know we don't need to dumb it all down to elementary school art class.
Blackwork (well, SOME of it): okay, I actually love blackwork, so let me forward the coming bitchfest by making that clear. I love blackwork. I do a lot of it. I want to do more of it. HOWEVER, there is a subsect of blackwork that annoys the piss out of me. It's not quite traditional with the drawing style. It's kind of like if traditional had a baby with neotraditional, but it had a birth defect. Like it's drawn by a 13 year old girl who likes Marilyn Manson. I think you all know someone who tattoos like this. The black shading is abrupt and has almost no transition to skin tone, there's little to no stippling, but what stippling there is is sloppy, and for some reason white highlights are a thing. ANYWAY, it's another one of those "can't quite draw, can't pick a style" styles that are for some reason so popular. I'll also reiterate what I said about ignorant style and say that there may be a place for this when applied in a new and creative way.
UGLY traditional: YOU know what I'm talking about. Traditional is one of my favorite styles of tattooing. It's timeless, full of history, and laid the groundwork for everything to come after. Unfortunately, not all traditional is made equal. Look, some of the OG tattooers are only known because there weren't many tattooers. It didn't mean they were good. The problem is, people still idolize shitty old school tattooers. A bunch of these dudes just straight up couldn't draw, and you have whole sections of modern tattooers who are deliberately drawing shitty in homage. Like, you can do traditional and still be able to draw. It's okay, it's allowed. Stop making your tigers look like they have birth defects. I know, I'm stuck on birth defects, shut up.
The resurgence of tribal: it wasn't cool in the 90's, it's not cool now, especially as a background for another tattoo. Stop.
BOOKS CLOSED: I did this when I was booked 7 months solid working 60 hour weeks and had a nervous breakdown. Closing your books for health reasons is one thing. Closing your books because of overwhelming demand is another thing. Closing your books because you don't feel like fielding messages for the next month is dumb. Stop alienating potential clients. Just talk to people. Be accessible. Or don't. Let me and my crew get the work instead. Your call.
NO DM'S: Same as above. Be accessible to clients. There's been times I've been overwhelmed and have done this. Shit happens. But it's really no way to conduct business. You should be as easy to reach as possible. I get that sometimes you're super busy, and making this a rule helps filter out people who are too lazy to open another tab. I mean, if they're not serious enough to do that, then they're not serious about getting tattooed by you. I get it. Even when I HAVE stopped DM's, I still do my best to open them and refer them either to my website to fill out my contact form, or to another artist so they get taken care of. The only time you stop allowing cross platform messaging is when you've decided that you no longer want your business to grow.

Keep reading, I'm not a total dick
There's valid reasons I get angry about shit like this. When I get mad about subpar art quality, it's usually because I think it cheapens tattooing. You want to break rules and try new and exciting things within tattooing, I am all for it. We need innovation. But you need to know the rules to break them. You need to understand principles of designing and applying tattoos first. Experimentation needs to take place within the confines of a skill set, and they both grow together.
I'm also a firm believer in being able to tattoo a wide array of styles. Most tattooers today have been tattooing through financial times that benefit them, and have barely been touched by recession and economic issues. Hardly anyone remembers the recession after 9/11, and how it affected us. I remember going full weeks without tattooing. Things will thin out again, and with a glut of tattoo artists, you'll need to be both skilled and versatile during those times just to pay the bills. Laugh it up, but it's coming.
When I'm getting pissed off about people closing their books and not accepting DM's, I'm doing it from the point of view of being a shop owner. Not because I want everyone busting their asses nonstop, but because I want to make sure they're fed and getting enough work. I can refer out a good portion of the people who DM me if I can't tattoo them, and then everyone is happy. I'm a people pleaser and I know I have a group of artists behind me I can give more work to.
Even if you don't own your own studio, being easy to contact is a good thing. Part of this goes back to the idea of tattooing not being recession proof. If people think of you as hard to contact, they'll be less likely to try. I've had people make the assumption I'm booked for a year and not even try until they pulled the trigger years later. Meanwhile, I could've tattooed them a couple months after contact the entire time.
Exposure is good. Being known as accessible will give more exposure. It not only allows you to have a wider pool of clients for tattooing, but also a wider pool to purchase merch, arrange guest spots, and open up all kinds of opportunities.

The moral of the story
I'm old and I'm bitching.