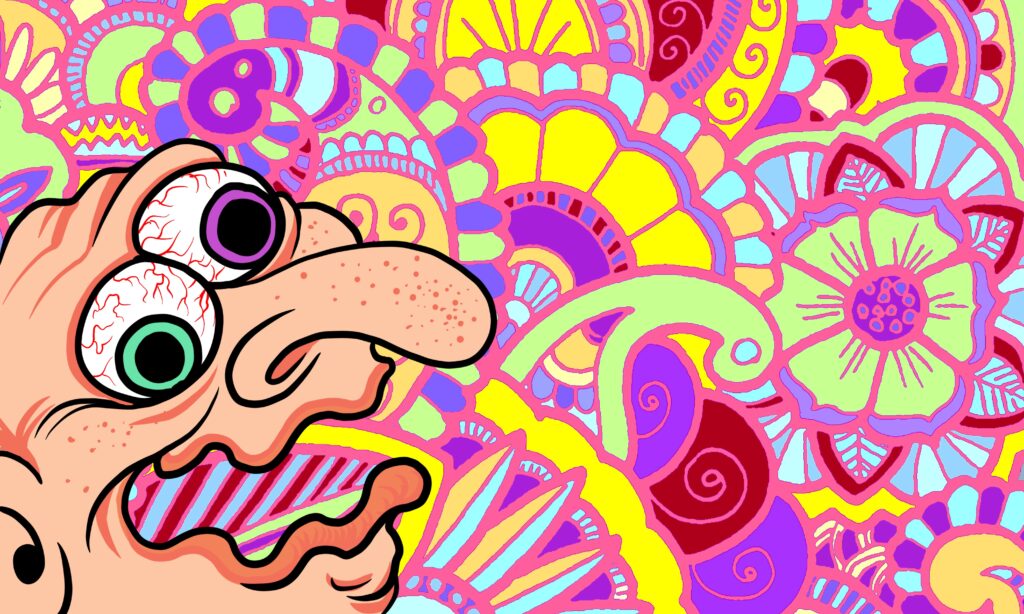 Who had plans for 2020? I know I did. BIG plans, too. You know what I did with those plans? Threw them in the shitter. Covid-19 hijacked any plans we made. By late March, I had already begun shoving things to the back burner. Now, I'm not even sure where the stove is.
I'm not the only one, I totally know that. There's millions and millions of people who had plans to marry, have children, change careers, open businesses, go to college, and countless other adventures. Most of them have had to shelf all of it for an indefinite period of time. Some had to give up on them forever, because this was the only window of opportunity.
A lot of the people who have shelved their dreams have been pining over what could have been, and the opportunity that's been wasted. An entire year washed away in a viral haze. Surely the sadness of this lost time will weigh heavy on so many for years to come.
Why would we long for opportunity lost? Why would we long for something that never even was? People create a vision for their lives of what kind of house they'll own, what kind of career they'll have, who they'll marry IF they marry, kids, cars, pets, travel, fitness, everything. The problem with vision is it works under an assumed future, and assuming anything about the future is risky.
Take 2020. When the year kicked off, who would've thought in December we'd be in the middle of a global pandemic, a struggling economy, an absolutely insane election cycle, and an ongoing cadre of shutdowns, lockdowns, and restrictions on business? Who would've thought they'd cancel Christmas?
The events of this year have thrown everything into chaos. Me? I've been trying to roll with the punches. I'm not saying it's easy by any means, I just haven't seen many options. I simply can't exert my will over my circumstances.
That's the biggest obstacle in life. We're always trying to find ways to force our own wishes and desires onto our situation, instead of accepting it and working in its framework. The problem is that we don't actually control our circumstances. Sure, we have a say and affect certain outcomes, but in the grand scheme, we are not the ones in control.
No matter how well thought out our plans are, or how well we implement them, we're all one step away from it all falling apart. The loss of a job or a loved one, an economic downturn, a fire, or even a global pandemic can easily derail everything. That's just life happening around us.
When you take into consideration all of the elements that are out of our control, you have to also realize that, while disappointing, the fallout from those elements is also very much out of our control. All accept for one. Our response. Every bit of control lies within our response, even the way we control the uncontrollable.
Now I know I already said things are out of our control, so how can I flip that and say we can control it? In our response lies our emotions, our decisions, and how we chart our course for the future. Time doesn't stop for anyone, and the longer we sulk about unfortunate events and disasters, the more life continues on without us being decisive about what we're going to do. When we marry ourselves to our plans and are unwavering, we open ourselves up to massive disappointment. But when we remain flexible, and accept the outcomes before us, we're in a much better position to manage the situation.
It's not an easy task, and it requires ongoing practice and discipline. The more you can say "this is my situation and I accept that it's happening," the better your decision making will be, because it will be rooted in the reality of circumstance. It's not realistic to think we'll always get the best outcomes, or that positive thinking will make us come out on top. In fact, if you ascribe you those concepts, you're going to eventually be let down. One long run of bad situations will break you. Instead, it's better to aim for the best while preparing for the worst. You'll probably fall somewhere in the middle

This very professional scale shows various positive/negative scenarios. If the best case scenario is winning the lottery, it's probably not happening. But you might find $5, and that's not bad at all. But even if end up with syphilis, at least you didn't die. So my scale of positivity says that if you don't die, then you're doing pretty good. If you always put dying as your worst case scenario, then you'll always have an okay day, unless you actually die, in which case you won't care because you're dead.
This concept is key to accepting your circumstances and being flexible with plans. Sometimes it's hard to find the good in a bad situation, but it's real easy to think of how it could be worse. So think about how things could be worse, and you can start to appreciate where you are.
I wanted to open a brick and mortar vintage store this year. Back in January, that was a goal. For the time being, this isn't even a thought. It's been pushed to an undetermined date. Instead, I took a lot of the spring and summer to help myself become better organized out the products I'm already selling online. Turns out I've been so disorganized that I could've easily crashed and burned in a physics location. Blessing in disguise.
I'm going to post the full text from a blog by Joel Runyon because he sums up a Chinese proverb very well.
Once upon a time, there was an old farmer who had worked his crops for many years. One day his horse ran away. Upon hearing the news, his neighbors came to visit. "Such bad luck,"they said sympathetically, "you must be so sad."
"We'll see," the farmer replied.
The next morning the horse returned, bringing with it two other wild horses. "How wonderful," the neighbors exclaimed! "Not only did your horse return, but you received two more. What great fortune you have!"
"We'll see," answered the farmer.
The following day, his son tried to ride one of the untamed horses, was thrown, and broke his leg. The neighbors again came to offer their sympathy on his misfortune. "Now your son cannot help you with your farming," they said. "What terrible luck you have!"
"We'll see," replied the old farmer.
The following week, military officials came to the village to conscript young men into the army. Seeing that the son's leg was broken, they passed him by. The neighbors congratulated the farmer on how well things had turned out. "Such great news. You must be so happy!"
The man smiled to himself and said once again. "We'll see,"
https://impossiblehq.com/well-see/
I've always loved this parable because it shows the importance of accepting the current circumstance, whether you view it as good or bad. Plans get disrupted, lives get rearranged, but it will always land us where we need to be. Then it could happen all over again, there's no telling.
Good and bad come and go, it's our lives that continue on. We're all working with limited time, it's just the nature of existing, so why waste any of it grasping at a lost past? Use today as the first day, and plan based in the current moment and state of things. Do the same tomorrow, adjusting what you planned today. And on, and on, and on.
Don't mourn for what you thought would happen; rejoice for the opportunity you have to do something today.