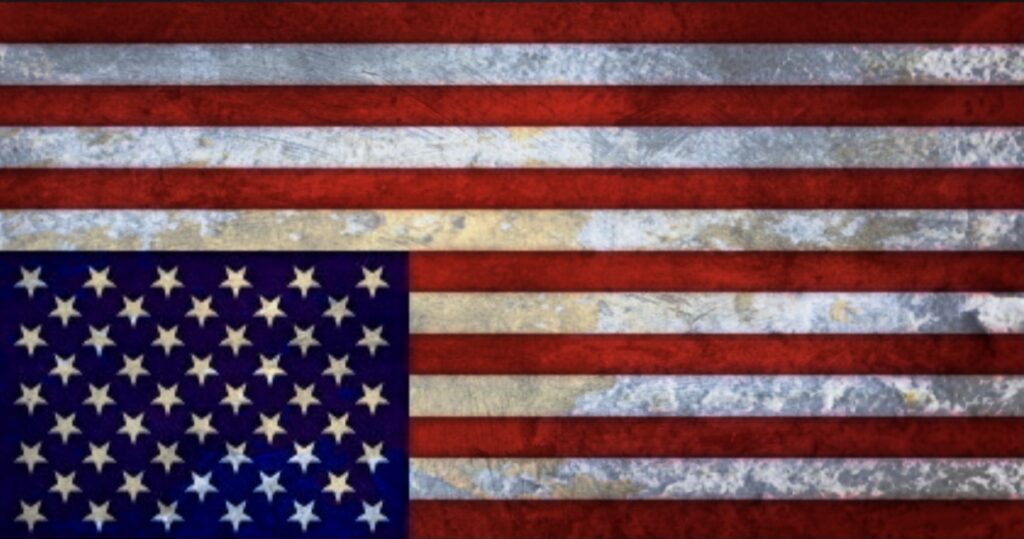 I take five different antidepressants and mood stabilizers to keep me in check. Without them, I have little control over mood swings, and the depths of depression are unpredictable. Some of them I've been on for more than 5 years, some for less than a year. They all serve a specific purpose.
Recently, I had the extreme pleasure of my insurance lapsing due to pandemic related issues. One of my medications costs over $900 without insurance. I found out about the lapse while trying to refill all five of my medications.
My wife got to work trying to straighten things out with the insurance company, and I counted out how many days of medicine I had left. Once everything was situated, they told her it would reinstate in five days. Five days pass, nothing. Six. Seven. On day eight, I run out of my most expensive prescription. On day nine, the second most expensive. The pharmacy tells me I still have no insurance.
When my wife calls them a second time, they tell her that our request to reinstate was denied. We both wonder when they planned to inform us. We'll have to begin the process of starting a policy all over again, and as of now, our coverage won't start for several days.
So here I am writing this, lying as still as possible to prevent the brain jolts caused by movement as you withdrawal from Effexor. I've never gone more than a few days without this particular medication so I don't really know what's going to happen over the next few days, aside from what I've read on the internet. I'm an extra day along without my Abilify. That doesn't seem to have side effects, and I know from experience that it takes close to two weeks before my mood swings start to return. I should be able to make it until my new policy is instated.
---
I'm lucky. I'm lucky that for the past five years, I've had health insurance to pay for all of this medication. There's 29.6 million uninsured Americans. With a rate of mental illness of 19.1%, that means there's over 5.6 million people who likely can't afford the medication they need to function normally. That's fucking disgusting.
Oh land of opportunity, America!
I'm not shy or ashamed to say I hate this country. Oh don't get me wrong, I love where I live, I love where I grew up, and don't want to live anywhere else. What I hate is our sick and broken government. It hasn't worked for the people in a very long time. Decisions about our health and well being are made by millionaires, who entertain lobbyists for companies whose job it is to make profit, and those who can't afford care are denied, no matter how much they need it.
We're the only advanced nation that doesn't have universal healthcare. We let money speak louder than the cries of the sick and needy. Even though I've known this for a long time, even briefly losing my health insurance at an inopportune time has really driven it home.
I'm already dreading the bills that haven't arrived. We've had an emergency room visit and multiple pediatrician visits with vaccinations. That's thousands of dollars. Imagine if a real medical crisis struck during this brief period, or if one of us had contracted covid and needed hospitalization.
There's no reason for me to have faith in our system. It's an oligarchy posing as a democracy, that's suckered half the population into believing our health and well-being aren't basic human rights, and that we SHOULD pay for it. It makes me sick, and I hate it. Fuck this country. Fuck our government. Fuck the rich.
It's time for things to change, and if they won't change, I think we should take ourselves out of the equation by taking our money out of their system. Rely on barter. Keep your money in your community. Reuse and recycle everything. Upcycle materials into new products. We can't remove all of it from the system, but we can move some of it. Hit em in the pockets, because money is the only language they speak.
There's a lot of habits that need to be broken in order to take steps like this. My Amazon Prime addiction is as bad as anyone else's, that's for damn sure. Half my life has been built around the convenience of big box stores. I've invested myself heavily into the system through incurring debts like personal loans, credit cards, and a mortgage. That last one has me locked for the next 28 years, paying mass amounts of interest.
And of course there's the big con of health insurance. We tend to think we can live without it until we can't, sometimes literally. There's no reason a man in my position should ever be scrambling to find a way to get his psych meds to stop the withdrawal, much less those who are less fortunate than me.
We can do better than this as a nation, but we can't sit and hope things change. We have to take action. Voting is one thing, and it's important, but we have to remember that both major parties are in part owned by the very companies we need to deconstruct to provide healthcare to all. Smaller movements need to work in unison toward common goals. Individuals need to find ways to do their part.
As I said before, hit them in the pocket. That's our role as individuals, as consumers. Any time we can work outside the standard system by supporting local, reusing, and repurposing goods, we're keeping money from working its way back to the billionaire class.
I don't have all the answers, and I'm not even good at doing all of these things, but I have a working understanding that this is a major part of the path to forcing the hand of the government. Awareness of what we're doing is key. I know I'm all over the place in this post, but it's because the issues of healthcare, local economies, the environment, even systemic racism are all interconnected, and each time you move in the right direction with one, you have the opportunity to move in the right direction with another. Remember that.
In the meantime, I'm going to eat something light, because nausea from withdrawal is setting in.
---
Since writing this post, I was able to secure my Effexor prescription by using a Good RX coupon, though it was still six times the cost of my copay. We're still waiting on our new policy, and keeping fingers crossed it comes through quickly.
*post script* to anyone who reads this and has a commentary on my choice to use medication for my mental health, spare me the walks in the woods and supplements and exercise spiel. I've done it all, and this is what works to keep me from being a madman. Your opinion isn't needed, and I definitely didn't ask for it.