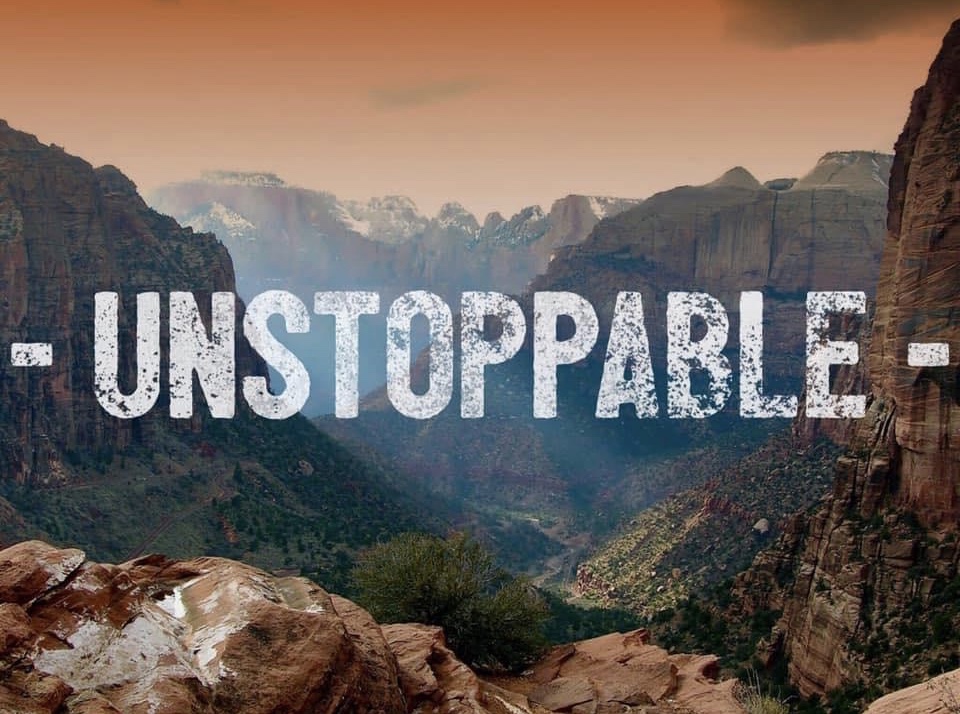 Winners never quit and quitters never win, right? No, that's not it. That's not it at all. Very often, winning absolutely hinges on quitting. Quitting bad habits. Quitting to settle for less. Quitting your addiction to mediocrity.
This isn't a feel good piece. This isn't something to fill you with hope, and fuzzy feelings. About the only thing fuzzy with me is my face. No, this will probably make you recognize the difficulties we face, and how life has the tendency to beat us down.
That's what this is really about. How life beats us down, and sometimes it's unbearable. The weight of our day to day struggle can decimate our will to keep going. Sometimes getting up is the hardest part.
We can't give up. We have to keep moving, keep fighting. The hard things in life don't care if we're up or down, and they'll come at you regardless. The less you push back, the more they pile on top of you, until you're buried under the weight of hardship. So you can't give up. You don't have to win every time, you just have to try.
I've said it before, but it's always worth repeating: life doesn't give you anything you can't handle. I don't care how hard it is, you can handle it. that's not saying you'll come through with a sparkly smile, draped in velvet with roses at your feet. No, you may come through with a broken rib, a black eye, and a missing tooth; or in my case 3 missing teeth. But you don't have to ace the test to pass it. Scraping by is still hanging in there.
My gauge of success is not dying. If you don't die, then you've done alright. Sure, there could be dozens of better outcomes, but no matter how bad your outcome was, death is worse. So not dying is at least a small victory you can take away from every challenge. This is exactly why I say we can't give up. We don't really have another option.
The fact is, most of the difficulties we face in life aren't things we can run away from. Whether it's by design, like an illness, by choice, like a relationship, or just by being human, like paying rent and bills, we can't successfully run away. The avoidance will only exacerbate the problem, and then you'll have a way bigger shit show to deal with.
---
Okay, so I know I started this off saying that quitting is sometimes necessary and then launched into not giving up, but I swear these things work together. Giving up something means you're pursuing another, and as long as that move is forward progression, then quitting was the right thing to do, and the trade was actually better.
I'll use the most simple and direct examples I can, and let you extrapolate on more difficult ones yourself. If you get out of a challenging relationship that did not bring value or happiness to your life, you didn't just give up on it. You made a decision to pursue relationships that would fulfill you and make you a better person. That's a forward step. If you quit socially going to the bar every week, you didn't give up on your friends. You decided to pursue activities that will help you grow. That's also a forward step.
I think it's obvious we should leave bad relationships, and that the benefits of hanging out and drinking with your friends are minimal, but they can feel extremely grey and cause a lot of internal conflict. These are situations where quitting bad habits and toxic environments often feel like we're letting people down, because we've gotten ourselves into a routine and the behavior is expected of us. But if you quit in pursuit of greater things, you'll see the results in your life.
In truth, settling for the unhealthy relationships and unproductive habits WAS giving up.
It's giving up on yourself. Giving up on the possibility of becoming something more, becoming the person you're able to be. When you give up on the things that hold you back, you're going to face a new set of challenges and difficulties. Like I said, these challenges might beat you down and bust your nose open so you look like the first Andrew W.K. album, but the spoils of battle are rich and plentiful. Even the barely scraping by victory of avoiding death will carry so many lessons and moments to teach you on the journey of self improvement. You just have to be on the lookout for it.
It's not difficult to stay stuck in bad habits and unhealthy relationships. It not difficult to go to the bar on the weekends, and play video games in your spare time. It's not difficult to endlessly scroll through Facebook and read about people's drama and political fights.
What IS difficult is making the efforts to know who you are, and shape yourself into your potential. It's hard. The difficulties are many. But the rewards are endless, and so much more satisfying than calling an Uber when you're done at the bar, or beating a video game. The satisfaction is deep, and addictive, and it can change your life.
Be a better you. Don't give up on yourself. Instead, give up what's holding you back.
---
If you found this blog helpful, please share it and consider subscribing. If you'd like to continue the discussion, you can do so on my Facebook group, Unstoppable, or on my Twitter.