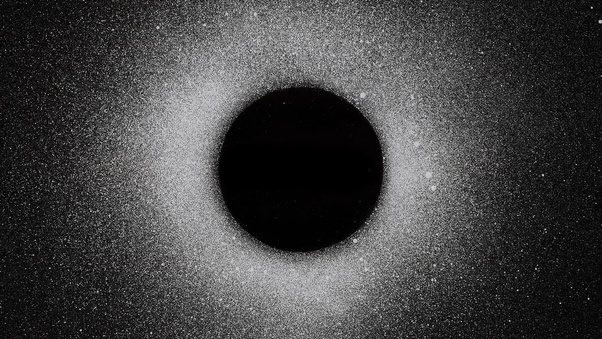 Did you know that primitive snakes like boas and pythons have the remnants of a pelvic bone? Yeah, they call them pelvic spurs. They usually have the remnants of a femur just loosely floating inside the muscle as well.
It's something that no longer serves a purpose; or if considered in different light, did it ever? Sure at one point the ancient ancestors of snakes had legs, so the pelvis served the purpose of allowing that movement and function, but the evolution of the snake proves that the legs didn't really serve a purpose. At least not one that made any difference.
So it makes me think, does anything serve a purpose outside of its own framework? A computer serves no purpose without electricity. A boat serves no purpose without water. Man serves no purpose without…wait. What purpose do we serve?
Shit, you got me. I don't know. Nobody really knows, it's just been a guessing game for millennia. A guessing game that leads to war and genocide and oppression, and general misery. Everybody thinks they own the rights to meaning and purpose, but they're all just making shit up to fit their own narrative. We just don't know.
We can try to break it down from a biological standpoint. We reproduce. Okay, I know some people think that's meaning, or at least practicing it is meaning, but it's just a function to propagate the species. What's our actual MEANING?
We act outside of nature by destroying our environment, and killing off our competition for food. We act outside of nature by feeding starving populations when starvation is nature performing natural selection. We're the apex predator, and we know it, so we've hunted countless species to extinction. We're an anomaly. We're an abomination. The grandest mistake of evolution.
But the natural world is full of fuck ups and blunders and abject horror. Animals eat their babies, infant mortality rates are astronomical, things are born deformed with two faces. Entire species are wiped out in days from unknown viruses. What purpose does any of that serve? None.
We need to understand that every single thing in the world only serves a purpose within its own framework, and when removed, loses that purpose. The frameworks themselves exist within other frameworks, and serve no purpose apart from them. On the grand planetary scale, it's all contained on earth and serves no purpose beyond. And earth is only one small planet in a vast solar system that is only one of 100-400,000,000,000 stars in our galaxy, which is only one of 100,000,000,000 galaxies. Shit, the Milky Way isn't even that big of a galaxy.
Basically, we are infinitesimally small, stuck to a rock orbiting a star at 67,000mph, which itself is spiraling around the galaxy at 515,000mph. The entire ecology of the planet throughout all of history is contained solely on this tiny rock, and itself is only a click of the secondhand. It serves zero purpose beyond its framework, which doesn't seem to fit into any other framework. And for some reason, man thinks they exist outside of THAT framework.
But you know what? It doesn't matter. Our purpose or meaning don't matter, because there's no discernible purpose or meaning. Does lack of meaning make you sad? Do you tear up a little when I say you serve no purpose and existence is pointless? Well that's just your ego getting bruised. People hate the thought of an existence without meaning because they can't accept the idea that they're not special in the universe.
Understanding that you as an individual are not special is integral to what follows: your life has no meaning. There is no grand purpose, no calling, no divine light to guide you to your destiny. You're not even a blip on the radar.
Now if you're feeling doom and gloom, it's just your ego, your sense of self importance. Let that shit go. We all know our actions and how we treat people make or break relationships, and that missteps can ruin careers and reputations, and that in itself should show that purpose is not inherent. It can be taken away quickly. But if you knock that ego out of the way, you'll see that you can create a purpose as well.
What we call meaning or purpose generally stems from the impact it has on ours and others' lives. No impact: no meaning. So if you want purpose and meaning, set out to find something that impacts you, your friends, family, community, whoever. Most importantly you.
The thing is, this is it. This is life. And as unimportant and not special as we are, it's the only life we have. When you start to look at it as your only shot at living, and start to realize that there's no preordained purpose that you serve, it will allow you to find the purpose that YOU want. No one's opinion should matter with this, because they don't matter, just like everything else. When nothing matters, you are free to do whatever brings you joy and peace. Because if we're doomed to this existence devoid of meaning, we may as well enjoy it.
It's not easy to find purpose. As we grow we change, and our beliefs and opinions change. We place more emphasis on things at different ages. Because of this, purpose can change. I'm 41 and my purpose isn't clear to me at all. That just means that what I once saw as purpose is no longer seen that way, and now I'm searching again. That's okay. You can do this over and over until you die.
Let go of the mold society has squeezed you in. Let go of the mold counterculture has squeezed you in. Let go of humanity's preconceived notions and accept that none of it has a point. That's when your life can truly begin.
It's only after we've lost everything that we're free to do anything.

Chuck Palahniuk