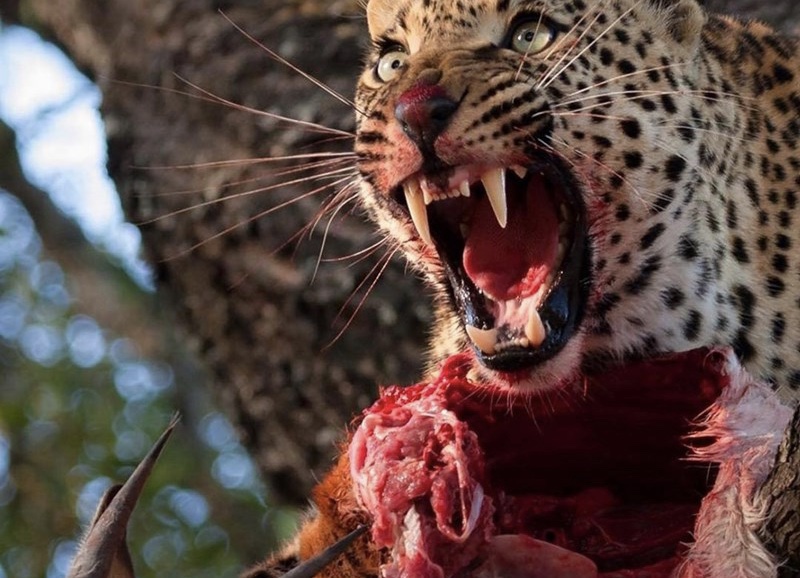 We live in a society that boasts self mastery and ascension as part of the whole person. Our triumph over our animal nature is available in a 3 week course. If we attend the right seminars and successfully perform the exercises in our "best you" workbook, surely we will be an enlightened creature who can now be confident he is separate from the animal kingdom, with its biting flies and stench.
Oh, I fully believe that taking the right courses and seminars, and filling out the exercises in your workbook will make you a better person. No doubt in my mind. Shit, it's how I've gotten to where I'm at, and I think anyone who knew me before I ventured onto this path will agree. Morality and decency are a skill set; one that some people acclimate to easier than others. Every time you're confronted with a challenge to morality, you risk it eroding and giving way to destructive behavior.
People get uncomfortable when you say that we're animals, and that morality is a skill, not a natural instinct. That discomfort comes from the subconscious fear that it's true, because, well, it's true. If it wasn't, then why do we wage war? Why have tribes slaughtered each other back and forth over millennia? Because morality is not only a learned skill, but it is subjective.
The truth is, we are animals. We are social animals. We have a level of ingrained morality and a truce with the group we are a part of, because they have been there as we grew. That morality and truce extend to those your group also have a truce with. This is extended family. As society has grown, this family has become very large. Strip away society, strip away safety, strip away comfort, and that family shrinks accordingly. We are animals, and when removed from the comfort we've created, we act like it.
This comes around in a more general sense of morality. The way we treat friends, loved ones, strangers. Whether we would steal, and who we would steal from. A corporation? A stranger? A family member? What line is your morality at and why? And what needs to happen to shift that line?
I think about this stuff a lot because I'm preoccupied with the apocalypse. But in a more applicable sense, I'm preoccupied with man's fascination that we are special and removed from the animals. We believe we are morally superior, yet we hurt strangers through our actions or inactions. We believe we are morally superior, but we even hurt our friends and loved ones.
I'm not trying to say that man is inherently evil, just that our base animal nature doesn't observe morals, only what's best to propagate and thrive. That base nature is offset by our ever evolving societies and interactions, which complicate (usually for the better) our core instinct. Just because we have the ability to quell our barbaric and gluttonous nature doesn't mean we're not barbaric and gluttonous. It means that we have an ability that most animals don't have: self awareness.
The real question becomes what we do with that awareness. Do we ignore it, bumbling through our lives solely by what society dictates? The bread and circuses of professional sports and reality tv, artisanal bourbon and high ABV craft beer. Stain resistant microfiber cushions and memory foam slippers. We live in a world that pushes consumer comforts and excesses for us to indulge in, wrapped in the illusion of safety.
But what happens when that illusion is shattered? We may grasp at the straws of what we so frivolously hold dear, slowly devolving into our animalistic nature. Remember, a man starves to death in 28 days, so the path from health and safety to cannibalism takes place in a month.
There is the second option. We embrace our awareness. We learn to understand that this world and the things in it are not made for us as individuals. Our lives don't hold special meaning, and chances are, only a few will truly miss us when we're gone. Whatever mark you've left will likely be gone within a generation.
As painful as that sounds, it's the key to freedom. Only through the humility of understanding we serve no higher purpose, and that our lives are but a moment among infinite moments, can we begin to live a life that matters. For what truly matters in a life devoid of meaning?
Loving others. Being kind. Even from a purely selfish standpoint, kindness is the only logical and rational path to take. If this life is all we have, then we better live a damn good one. And if we want to experience more joy than pain, we sure as fuck better be good to others. It's only through kindness and service that we find any type of peace. Because in the end, peace is all we need. If we can find peace, then our life was well lived.
Just remember that at the core, we are animals, and are capable of the same savagery and brutality of animals, if not far worse. Kindness, like morality, is a skill, and one you must continually sharpen.
Who trusted god was love indeed

And love creation's final law

Tho' nature, red in tooth and claw

With ravine, shriek'd against his creed

Alfred, Lord Tennyson