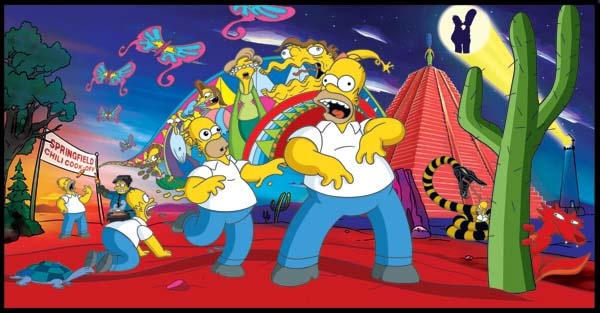 When I started Art Machine Productions in 2010, my plan was to expand out into art shows, original art sales, prints, shirts, art reference material and books; just about everything related to art. Hence: Art Machine.
I wanted to have this force on multiple fronts that was known not just for great tattooing, but for awesome art and merchandise, and a creative think tank for artists to develop ideas and style and create great things.
In 2012, I really did try. The shop hosted 10 art shows, and we were slowly getting merch together. But as I got busier and busier, it got harder and harder to multitask, and my drinking got worse.
A lot of the art and merchandising fell by the wayside, and I began focusing solely on tattoos and tattooing. Some of it was definitely my ongoing struggles with depression and alcoholism, and some of it was definitely trying to manage a group of artists. Everything was harder than I imagined, revenue was a fraction of projections, and I couldn't split my focus.
By late 2013, I had all but given up on everything but tattooing. The rest of it was just too hard, too time consuming, and I was getting beaten up by running a shop and my spiraling drinking habits. It would take me another year and a half to get sober, and even longer to come to grips with my position as a shop owner.
So here I am, more than ten years since I opened the doors on the private studio dubbed "Art Machine Productions." There was no contingency when the pandemic shut us down. No way to keep money flowing. We applied for assistance and kept our fingers crossed like everyone else. You'd think with all of the books, podcasts, seminars, and YouTube videos I would have had a smarter business plan, but I didn't. In the end, our situation during the shutdown was my fault.
It was my fault, because I bailed on my original intent. I never followed through with my vision of something greater than a tattoo studio. I didn't have the art, the merch, the reference materials. I chased immediate financial gain because I had backed myself into a corner where I believed I had no choice. My time wasn't used wisely and I paid for it.
Ten years on, and I feel like that's a milestone that needs to mean something. Maybe the course needs to be corrected so that Art Machine can be everything it was meant to be. One thing the shutdown has done is give me the time to think, plan, and strategize. Ideas can be generated and plans can be laid, and maybe a vision can be realized.
I've been working hard to make that happen. From the expected shirts and hoodies to sticker packs and digital downloads of reference material. Right now I'm working on two virtual art shows, and planning more for the future.
We don't have to quit on the things we dream of doing, even if we thought their time had passed. Time and opportunity aren't linear things, and we can always circle around. Life tends to be cyclical anyway, so don't forget that, and know that if something hasn't happened, it just wasn't the right time.
I mean, imagine if my drunk ass ran a company producing the volume of art related stuff that I'm talking about. That shit would've gotten run into the ground so fast, and I probably would've gotten arrested or audited or something else that sucks. I couldn't have done it at that point in my life even if I HAD gone all in.
So don't give up your dreams. If you fail, or the time doesn't seem right, just take time to regroup and gather your thoughts. Maybe new strategy and better planning is all you need.